We just turned 25 years old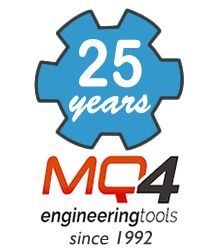 Mech-Q just turned 25 years old and is now used by more than 25,000 engineering and drafting professionals in over 57 countries world-wide.
Since 1992 we've been involved with AutoCAD software development. In 1998 we added IntelliCAD support and the years following we added a Mech-Q standalone product called AViCAD.
Through the years we've remained very committed to continue improving Mech-Q to the needs and expectations of our customers. All our customers, however large or small – are of upmost importance to us and we strive to provide first class support to each and every one of them.
We welcome your comments a suggestions!