Mech-Q 4's New Features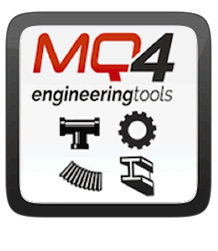 We recently released Mech-Q 4.12 and added more features for AutoCAD, IntelliCAD and AViCAD users.
Last update we improved input speed in Piping 3D and Ducting 3D by 40-50%. And just recently, other improvements and additions have been added.
With Mech-Q 4 you'll also receive an updated graphics and ribbon integrated into the dashboard.
Along with our Lifetime options, we also have Mech-Q AutoCAD subscriptions plus a recently added BricsCAD Monthly and Yearly subscriptions as well.
The four primary Mech-Q Modules are Mech-Q Piping, Mech-Q HVAC and Mech-Q Structural. Additional configurations and bundles are available including a Network Module.