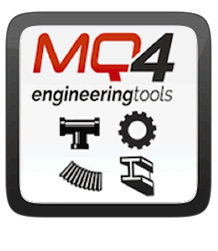 We are happy to announce this week the release of Mech-Q for AutoCAD 2018. Our final version of our engineering software is now available for download.
The four primary Mech-Q Modules are Mech-Q Piping, Mech-Q HVAC and Mech-Q Structural. Additional configurations are available including a Network Module and our AViCAD standalone (which does not require AutoCAD®).
Why do over 25,000 worldwide choose Mech-Q?
Mech-Q can increase your office productivity instantaneously. Our software is very easy to use and little training is required. Mech-Q offers you:
– Compatibility – Runs with AutoCAD, BricsCAD and IntelliCAD
– Affordability – Selling for a little as $49 with our EasyPay Plan
– Dependability – Includes free unlimited lifetime support
– Accessibility – Easy to use dialog interface with toolbars and menus
– Versatility – Creates plans in 2D, 3D (excluding LT) & Isometric
– Exportability – Draws objects which can be easily shared with others
The Mech-Q Full package may also be purchased at a bundled price which includes everything except the Network module.
Try Mech-Q today. Be sure to also ask us about our new AViCAD solution.
To learn more about our Engineering Software solutions today visit www.asvic.com or contact us to upgrade/purchase or download a trial today!