Mech-Q 32bit and 64bit versions released!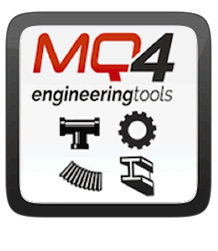 Recently we have updated our Mech-Q version to run inside the new latest AutoCAD version.  Both 32bit and 64bit version are available.   If you have questions about Mech-Q or need assistance installing it feel free to contact us.
Did you know that Mech-Q also runs in ZWCAD, Bricscad, Cadian, ProgeCAD, GstarCAD, AcelliCAD and many other IntelliCAD based CAD packages?  As us about our ZWmech Bundle which includes a complimentary and fully licensed version of ZWCAD. Either way we've got you covered!
Checkout our new Mech-Q YouTube video on how to install Mech-Q for AutoCAD.
Need more info on New Mech-Q For AutoCAD?
Pick your location :
USA/ Canada